From A to Z: The Alphabet poster.
My 2018 promo set containing a folder with hot stamping alphabet poster, envelope, letterhead and business cards.
From letter A to letter Z, from the first line drawn by pencil, through a graphic design process to the highest quality print craftsmanship execution.
Every element is custom-made.
1. Folder, 24,8'x 18,2' (61,8cm x 45,5 cm)
250g/m2 black paper, design at front printed with a glossy colourless lacquer.
2. Poster, 23,68' x 17,28' (59,2 cm x 43,2 cm),
double-laminated 250g/m2 ( 500g/m2) black paper, hot-stamping holographic gold foil,
3. Handmade envelope, 250g/m2 paper.
Triple-laminated 250g/m2 (750g/m2) paper, double-sided business cards, hot-stamping branding.
Letterhead 200g, hot-stamping logo.
The same paper and foil used for all elements of a set.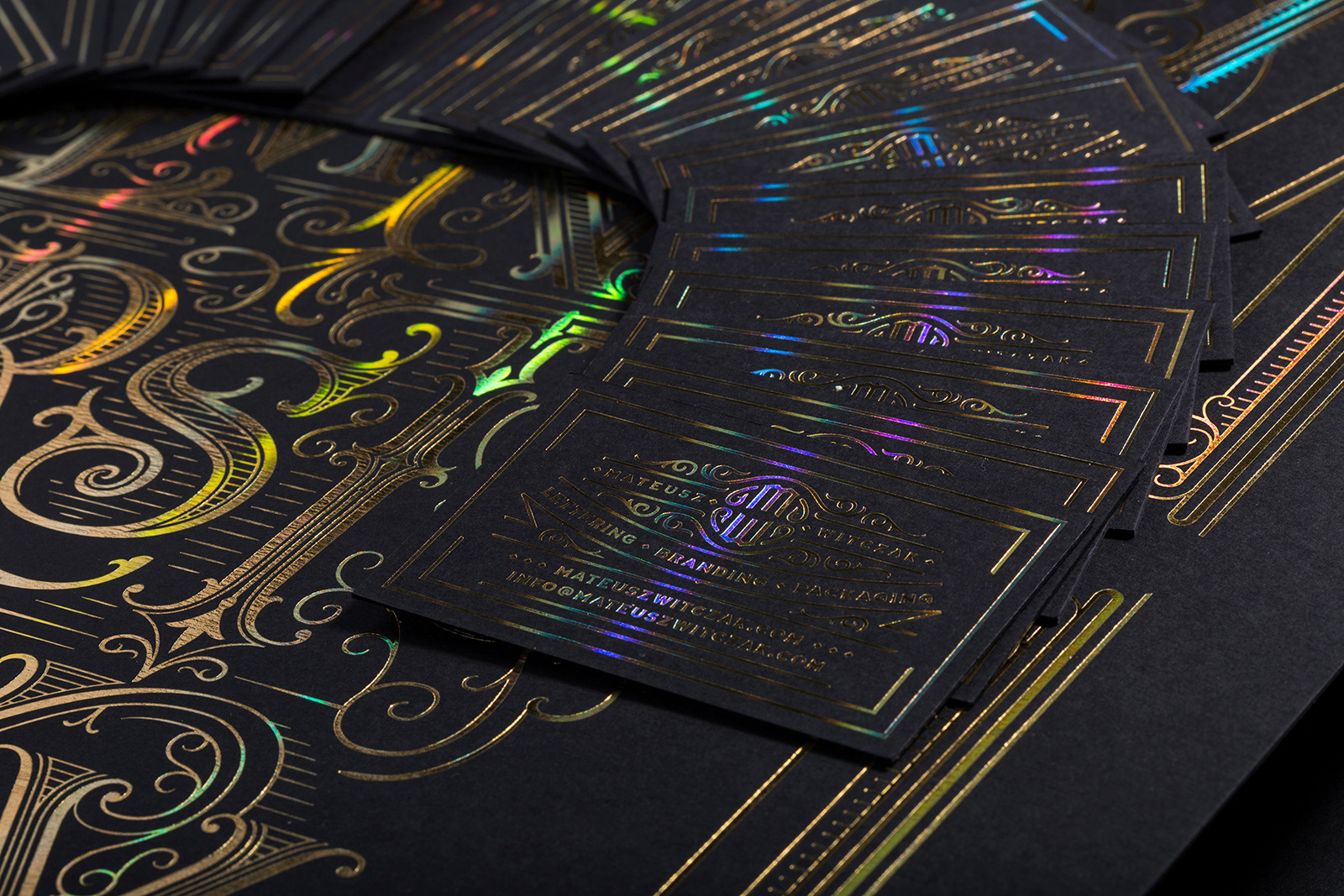 Initial sketches/ Revisions / Vectorization / Printing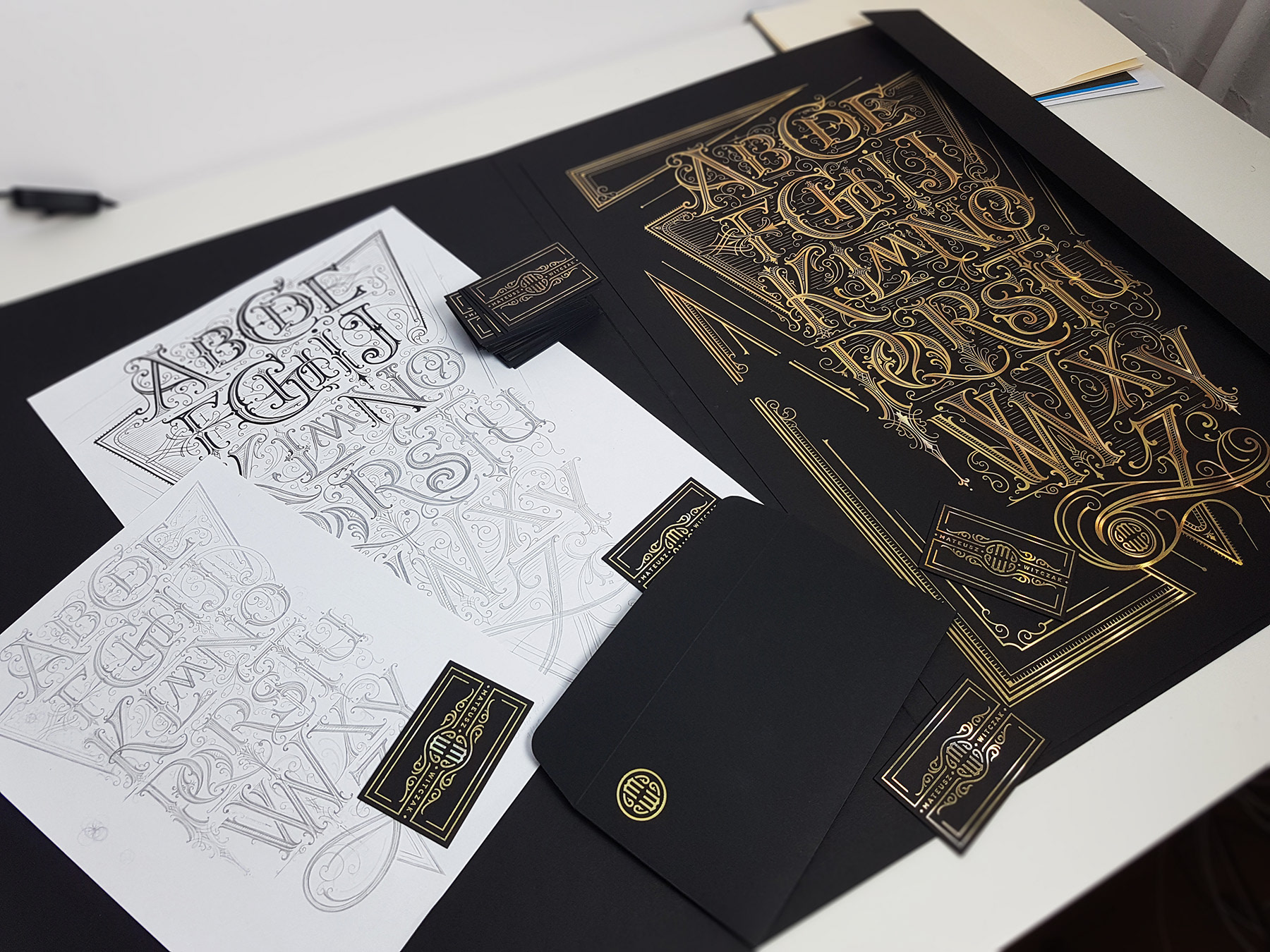 Print matrix, laser engraved, the entire cutting path measures about 5km, an automatic process took 3 days.